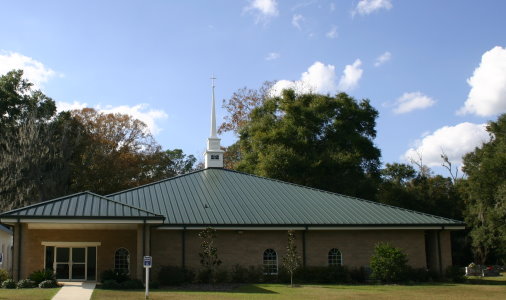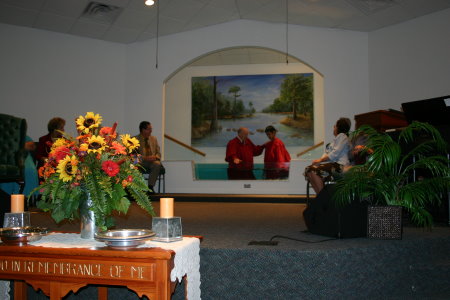 Who is Jesus?
"And the Word was made flesh, and dwelt among us, (and we beheld his glory, the glory as of the only begotten of the Father,) full of grace and truth" (John 1:14).
Some people believe Jesus is a great teacher. Others think he is a prophet. Some people dismiss him as a liar or even a madman. Millions hail him as Savior and Lord. Whatever people think of him, nobody can deny that he stands at the very crux of human history.
The biblical record of his life shows that Jesus was born to a virgin, lived a sinless life, taught throughout Palestine for about three years, was crucified and then rose back to life three days after his death. The Bible claims that more than 500 people saw him alive after this miraculous event. How could a mere man have lived such a life? The miracles Jesus performed, his death on the cross, his resurrection, his ascent to heaven -- all point to the fact that he was no ordinary leader.
Hundreds of years before Jesus' birth, prophets predicted his coming. The Old Testament, written by many people over a period of 1,500 years, contains more than 300 such prophecies. All of these details came true, including his miraculous birth, his sinless life, his many miracles, his death and his resurrection.
By his own account, Jesus claimed he had the power to forgive sins, to cast out demons, and to determine people's eternal destiny. He even declared he himself was God! Declaring that he was God so angered the religious and political leaders of his day that they had him crucified. They buried him in a borrowed grave, and three days later, he rose from the dead.
The resurrection of Jesus is what makes Christianity unique. In fact, the validity of Christianity hinges on the proof of the resurrection of Jesus. If the resurrection never took place, then the Christian faith is based on a lie and people have no true hope for life after they die. But if it is true, then we can do nothing else but accept Jesus as Savior and Lord and receive his gift of love and forgiveness.
Throughout the centuries, most great scholars who have considered the proofs of the resurrection have believed, and still believe that Jesus is alive.
Your relationship with Him
Who is Jesus Christ to you?
Your life on this earth and for all of eternity is affected by your answer to that question. You can get to know Jesus Christ personally and discover what provisions he has made for you to live with him forever.
First, know that God LOVES you and wants you to have eternal life. "For God so loved the world, that He gave His only begotten Son, that whoever believes in Him shall not perish, but have eternal life. For God did not send the Son into the world to judge the world, but that the world might be saved through Him" (John 3:16-17).
Admit that your sin separates you from a Holy God. "All have sinned and fall short of the glory of God" (Romans 3:23).
Believe that Jesus Christ died and rose again to pay for your sins. "God demonstrates His own love toward us, in that while we were still sinners, Christ died for us" (Romans 5:8).
Confess Jesus Christ as our Lord and Savior, repenting (turning away) from your sin. "If you confess with your mouth the Lord Jesus and believe in your heart that God has raised Him from the dead, you will be saved" (Romans 10:9).
You can receive eternal life by trusting Him today! "The free gift of eternal life in heaven is yours only through faith in Jesus Christ" (Ephesians 2:8-9).
We want to help you grow your relationship with Christ. If you have decided to follow Him, please let us know by calling (386) 454-4978 so we can pray with you, for you, and support you in the next steps of your new life in Jesus Christ!